Aux vélos, citoyens !
June 18 – September 19 2021
Danish urban design

Aux vélos, citoyens ! (On your bikes, people!) is a celebration of the urban cycling culture so deeply rooted in Danish society. The exhibition explores urban cycling through a cultural prism, but with urbanism and design at its core.
People around the world usually associate Danish Design with interior design, but when the Danes emerge from the four walls of our meticulously orchestrated homes, we enter public space. Our deep-rooted design tradition also extends to the urban landscape of our cities, towns and neighbourhoods and by far the most visible manifestation of Danish Design in the public space is the bicycle infrastructure networks in our cities.
A century of planning our cities for bicycles has fostered a rich, diverse and beneficial transport culture. The bicycle is the backbone of transport in Copenhagen, where 63% of the population use la petite reine for transport to work and education. HelloVélo! will highlight both the intricacies, as well as the simplicity, of planning any city for bicycles and the benefits it brings.
Curator Mikael Colville-Andersen has spent a decade working in over 100 cities around the world as an urban designer, helping to modernise transport by designing bicycle infrastructure. With this exhibition, he will highlight the beauty and pragmatism behind the cycling life in Copenhagen and Denmark.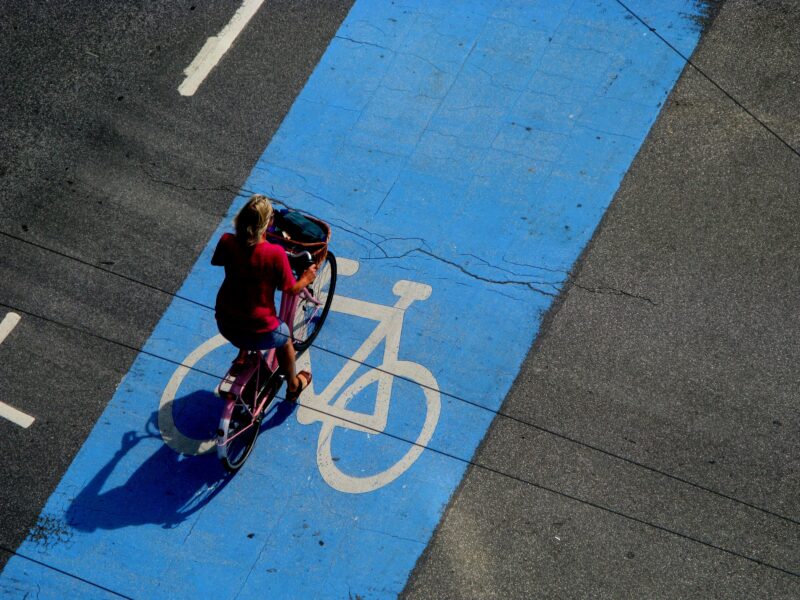 Look